ID: 510
Christian Feldmeth 13.11.1833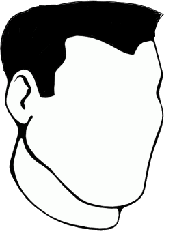 Born: 13.11.1833
In: Baden Germany
Maiden Name: Feldmeth
Married: Feldmeth Barbara 26.12.1827
In: ?
Date: 1853
Died: 25.04.1897
In: Manhatten
Notes
src: Susan vonBergen 10.12.2004
immigrated 12 June 1852 became US citizen 22 OCT 1860
married in New York City
died in New York City"
src:
http://www.findagrave.com/cgi-bin/fg.cgi?page=gr&GSln=Feldmeth&GRid=9759999&
Birth: Nov. 13, 1833
Baden-Wurttemberg, Germany
Death: Apr. 25, 1897
Manhattan
New York County
New York, USA
Christian was the son of Christian & Margaretha Salomea (Reiss) Feldmeth. He immigrated from Willstatt, Baden Germany in 1852. He married Barbara (Korkel) Feldmeth on the 18th Sept. 1853 @ the German Evangelical Lutheran Church of St Paul's, NYC. He was the father of, Christian, Barbara, Maria, George, Elizabeth and Ludwig. They are interred with him in the family plot. Christian also fought in the Civil War;
New York
INDEPENDENT CORPS, LIGHT INFANTRY.
Enfants Perdus; Lost Children; German Legion
Burial:
Lutheran All Faiths Cemetery
Middle Village
Queens County
New York, USA
Plot: Lot 3168 Map 4
Record added: Nov 5 2004
By: Susan
src: Germany, Births and Baptisms, 1558-1898, index, FamilySearch (
https://familysearch.org/pal:/MM9.1.1/NCHJ-217
: accessed 20 April 2012), Salomea Reiss in entry for Christian Feldmett (1833).
Last updated on
4.1.2008 19:45:31