ID: 380
Helen Jean Nunez 08.10.1958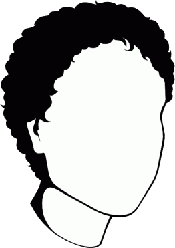 Born: 08.10.1958
In: ?
Maiden Name: Barberio
Married: noch nicht eingegeben
In: ?
Date: ?
Died: ?
In: ?
Notes
src: Susan vonBergen 14.02.2001
src: Edward Barberio 04.11.2002
She has been married three times, and has had one child (Tracy Lynn McPhee). Helen's first marriage was to Ronald McPhee, and her second marriage was to Bill Coward. She is currently married to a Mr. Nunez ( I don't know his first name). She has grandchildren, but I don't have details.
Last updated on
not updated since November 2007 (new database)